Regular price
$1,200.00 / Year
Regular price
Sale price
$1,200.00 USD
Unit price
per
Sale
Sold out
Buy Now
View full details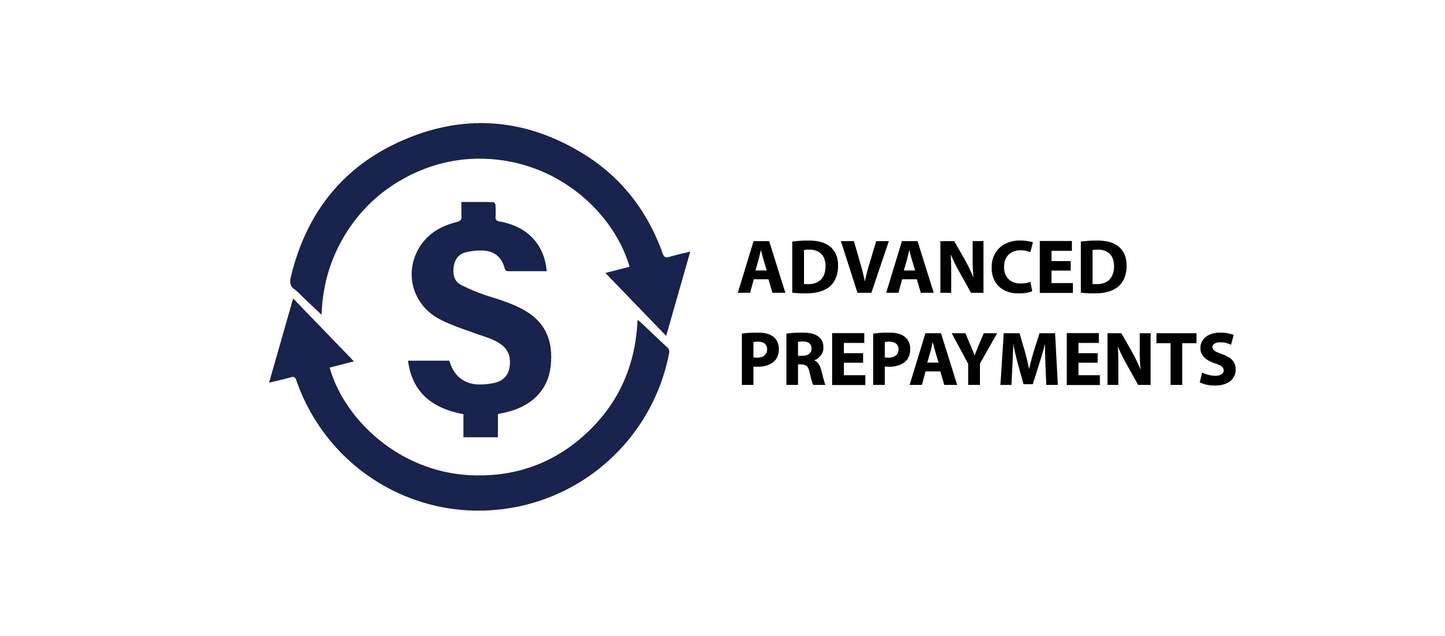 Advanced Prepayments
Advanced Prepayments (APM) allows users to quickly interact with prepayments for customers inside of Business Central. Not only does it allow easier management of prepayments and applications but also gives users greater visibility into their customer balances for prepayments and invoices.
Use Cases

Download Links

Video - Product Demo

Product Screenshots
Customer Prepayments, Deposits, and Retainers
Allows Prepayments at a Customer Level
Treats Prepayments as a pool of funds rather than having to individually assign prepayments to specific invoices and lines
Books prepayments to AR and Deferred Revenue (Typically a Balance Sheet Liability Account)

When paid will Debit Cash and Credit AR

As prepayment retainer funds are utilized on future Sales Orders/Invoices it will Debit Deferred Revenue and Credit Revenue, leaving the receivable amount on the invoice as $0

Have the ability to also skip using prepayment funds on orders/invoices if you want on a transaction by transaction basis
Have the ability to use funds to pay the order/invoice partially.
Sales Order Prepayments - Enhanced Flexibility
Allows prepayments at an order level or job level

Does not lock down lines after the prepayment is invoiced or received
Added flexibility allows users to work with prepayment invoices in a more efficient manner
Reporting
Ability to generate prepayment balance lines on documents - shows them how much they have remaining when they receive the document
Ability to view AR Dashboard for Customer Prepayments
Ability to view AP Dashboard for Vendor Prepayments
Advanced Prepayments - Setup and Overview
Advanced Prepayments - Toolbox Tuesday Demo
Setup and Overview
Customer Prepayments, Deposits, and Retainers 
Sales Order/Invoice Prepayments
Accounts Receivable Dashboard
Excel Prepayment Summary Export