Regular price
$1,800.00 / Year
Regular price
Sale price
$1,800.00 USD
Unit price
per
Sale
Sold out
Buy Now
View full details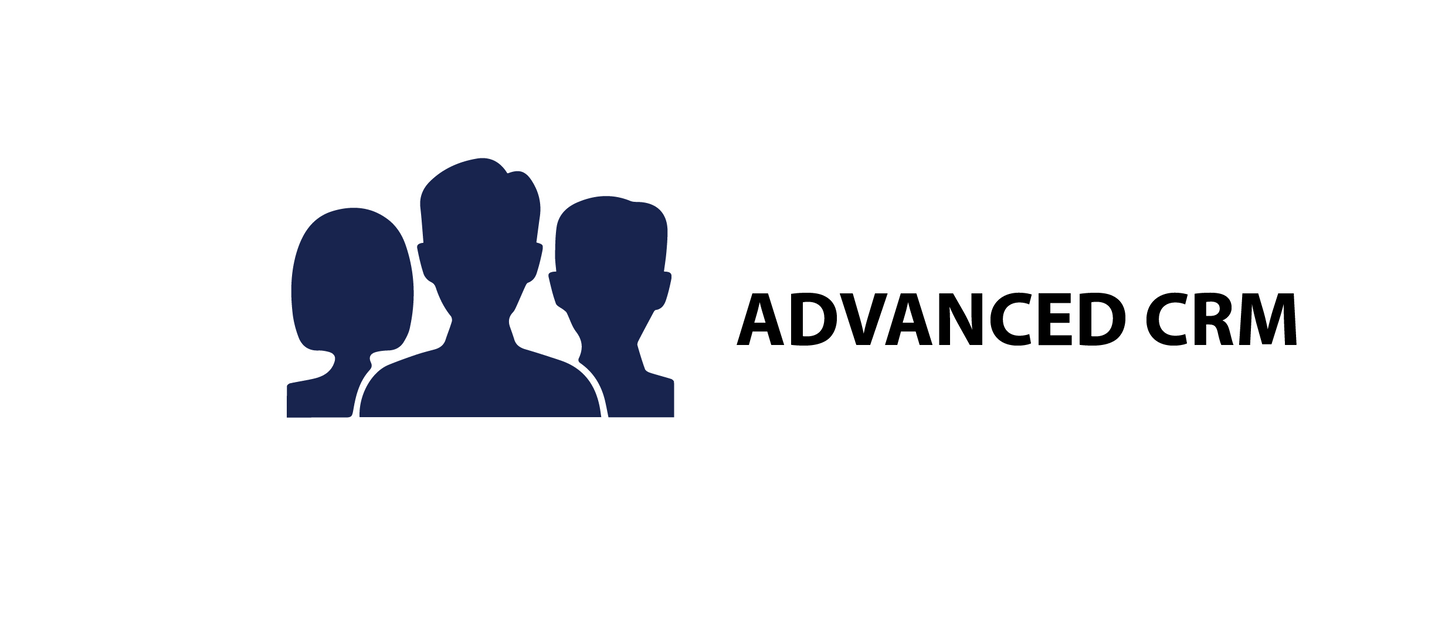 Advanced CRM
Advanced CRM is a collection of enhancements that are related to every day needs of sales, marketing, and accounting departments using Business Central. These are the most commonly requested enhancements to Business Central's out-of-the-box CRM capabilities.
The goal of Advanced CRM is to give SMB clients a seamless application into standard Business Central (no integration points needed!), enhance the functionality and reporting (dashboards) within the system, and improve CRM workflow within Business Central. All without requiring major dollar investment as well as time investment to setup and get running.
We have taken standard functionality in Business Central and added significant features to areas of the system to offer more automation and more flexibility to key functions within Business Central. Our enhancements take 90% of what a client would typically get with Microsoft CE or another third-party CRM provider would offer and we deliver it for 10% of the price and 10% of the time to implement.
Use Cases and Features

Download Links

Video - Product Demo

Product Screenshots
Relationship Management
Lead/Opp/Customer Contacts — Enhances the Contact Card in BC allowing contacts to be different stages of the sales process.
Enhanced Contacts Card — One place to see everything about a contact, including Timelines and profile.
Activity Logging — Ability to log emails, calls and meetings directly in a contact card to track activity.
Checklists — Simple checklist to assist with workflow.
Salesperson Productivity and Dashboarding
Role Centers — Specific Role Centers for Agents and Managers.
CRM Dashboards — Dashboards for both Agents (Salespeople) and Managers (Teams).
Task Creation and Tracking — Allows Agents/Managers to set and complete tasks relating to leads/opportunities/customers.
Emailing and Marketing
Email Templates — Ability to send emails directly from the contact card tied to an agent and create plug-and-play templates.
Marketing Campaigns — Ability to easily create Campaigns for Emailing, Tasking, etc.
Email Automation — Follow-ups to Customers and Agents/Salespeople to make sure nothing gets missed.
Quoting and Order Creation
Enhanced Quoting — Auto Follow-ups, Win/Loss Tracking, Quoting Templates, etc.
Estimates — Ability to send Quote without a Customer and without Items or Resources.
Order Creation — Conversion Rates, Booking Log, and Auto creation of New Items.
Advanced CRM - Relationship Management
Advanced CRM - Salesperson Productivity and Dashboarding
Advanced CRM - Product Demo
Enhanced Contact Cards
Enhanced Activity Tracking
Sales Manager Role Center View
Sales Manager Dashboard View
Sales Rep Dashboard View